The Difference Between Pre-Qualification & Proof of Funds
Posted by Danny Kahn on Wednesday, June 22, 2022 at 9:40 AM
By Danny Kahn / June 22, 2022
Comment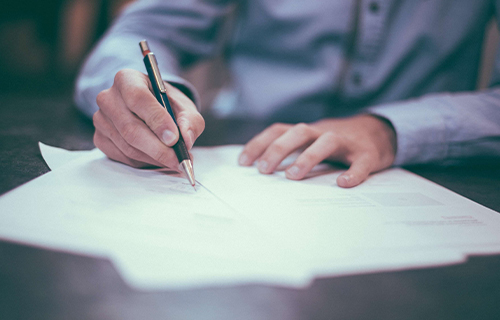 Making an offer on a house is a bit of a process and can be both exciting and scary, especially in the 2022 housing market. Your real estate agent will assist with each step from start to finish. Your only job is to say "Go!" and your agent will take it from there. Even though this is something that your agent does every single day, a good agent (like Danny) understands that it can still be a nerve-racking decision to make. Don't worry we're here to answer any questions.
Before you make an official written offer, a few things must happen. You will need to have a pre-qualification letter (or a pre-approval) from a trusted lender or if you're making a cash offer, you must provide proof of funds. Your agent will also have provided "comps". These comparable sales based on local market analysis ensure that your offer will be competitive and that you're getting the best deal possible on one of the biggest purchases you'll make. Deep breaths. We've got this.
In today's market, while traditional pre-qualifications are still the typical route for making an offer and purchasing homes, cash offers are becoming more and more common. Let's look at the differences between the two.
Pre-Qualification Letter
In the State of Arizona, if you are taking out a mortgage, a pre-qualification letter is required when submitting an offer to purchase a home. This document can be provided free of charge by a trusted lender after they get a better understanding of your financial picture.
It's important to note that pre-qualifications can be fluid documents. You can be pre-qualified one day and not the next depending on factors like revolved credit lines or even the state of the current market. Due to these fluctuations, you will need to obtain a new pre-qualification letter each time you submit a new offer.
Proof of Funds Letter - Cash Offer
When placing a cash offer on a new home, meaning you do not need to secure financing in the form of a mortgage, you will need a proof of funds letter. This comes from your banker, financial advisor, or asset manager. The Proof of Funds (POF) letter will be tailored to the specific amount of the offer we are going to make and will be submitted with a formal offer.
Most banks are familiar with this process and already have a template created and ready to go. If yours doesn't, your POF letter should include the following:
- Your bank's name and address
- Your name
- Official bank statement showing the available total funds in the account(s)
- Current date

It's OK to redact private information on this letter, as it may be shared with multiple agents and lenders.
How Can We Help?
Now that you have a better understanding of the differences between a pre-qualification letter and a proof of funds letter, we'd love to help you find your dream home and get that offer submitted. Fill out the information below and we will introduce you to a number of trusted mortgage brokers.